In 2008, armed with experience from all segments of the automotive industry, Craig and Caroline bought Montrose Automotive Services, an established workshop in Kilsyth. In late 2009, they renamed the business "His n Hers Automotive Solutions", a fitting reflection of their ethos and experience.
The business has now grown, and caters for not only family vehicles and four wheel drives, but brand new cars, European vehicles, and light trucks. We are accredited with Vicroads as licensed vehicle testers, with the AAFRB (Automotive Alternative Fuels Registration Board) as licensed LPG repairers, and with ARCTICK (Australian Refrigeration Council) as licensed air conditioning repairers. Having these accreditations means that customers cars are repaired in-house instead of by sub-contractors or external businesses, thereby ensuring that the quality of work done on our customers vehicles is of the highest standard.
We are continuously upgrading our diagnostic equipment and range of workshop tools to ensure that we have everything we need to diagnose, maintain and repair your car, regardless of the make or model. We are also committed to continued learning, and all our mechanics regularly attend industry training sessions in order to keep abreast of new models and technological advances.
Our staff are professional, experienced, knowledgeable, courteous and customer-focused. They are like-minded people, sharing the same values as us in regard to customer service, integrity and quality of work.
We firmly believe that it should be easy to have your car serviced and maintained. To that end, we will always do whatever we can to make your visit to us stress free, from the moment you drop it off to the time you pick it up. We always thoroughly explain all work that is needed, in easy to understand terms, and are more than happy to show you the parts we have replaced! We pride ourselves on our honesty and transparency. We always quote as accurately as we can so that there are no nasty surprises when you come in to pick up your car.
We are well aware that in what is a traditionally a male-dominated industry, it can be a daunting experience to maintain your car. We want all customers (male, female, young or old) to be treated and welcomed with the same friendliness, openness and professionalism.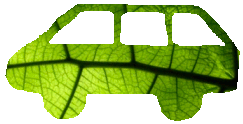 We believe that mechanics are the environmental guardians of the automotive industry, and in keeping with that belief, we recycle as much as possible (including filters), have a triple interceptor for general fluids, and have great working relationship with a company that recycles used coolant and oil.